I seem to always post about chairs, writing this blog seems to have uncovered a little problem of mine! However, once you see this beauty by French creator, designer and architect Philippe Starck you may start to have a little obsession of your own…
Introducing the Louis Ghost Chair in all its glory!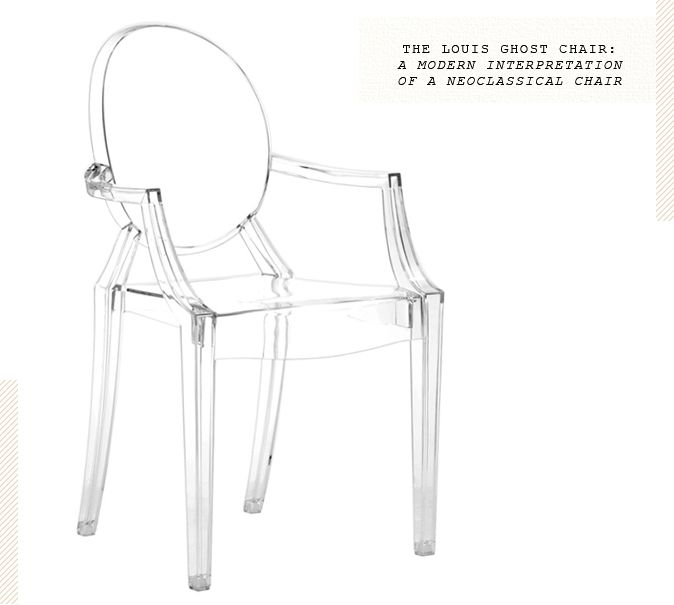 Isn't it just lovely?
Starck reinvented the classic Louis XVI armchair for Kartell back in 2002, in a sturdy yet elegant transparent polycarbonate.
I love how versatile it is – it would fit perfectly in both ultra-modern interiors, or in a more traditional setting.
For the office..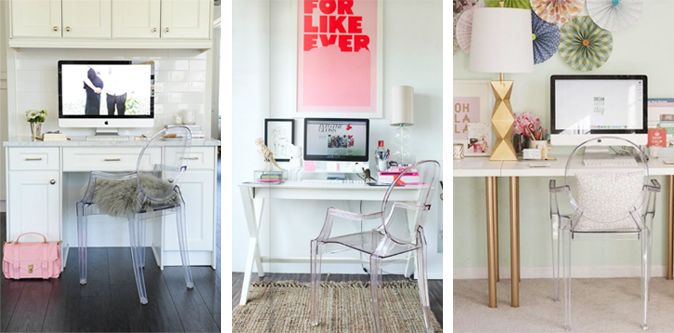 1. Style Me Pretty 2. Peep My Style 3. Southshore Decorating
Oh yes, this would fit in my office with my white theme quite perfectly.. I too could casually toss a white sheepskin on the seat to give it some texture.
And why have one when you can have many?
For the dining room…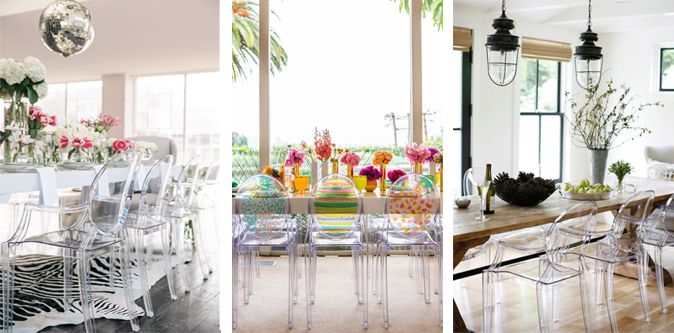 They almost camouflage into any space, which is clearly why over a million chairs have been sold since their inception.
A million and one…
Not willing to fork out a small fortune for one of these, I set my TradeMe notifications up a very long time ago to email me when one became available. A few weeks ago I was lucky and somehow managed to swoop in and purchase one of these beauties to complete my office.
It really is as perfect as it looks (yes, complete with a white sheepskin throw) and to be honest my boring old office chair never really stood a chance. The old chair is now banished forever, and my new lovely bargain chair is ensconced in its new home!