We visited the wonderful Hawke's Bay again a few weekends ago, and not having crash-hot weather meant we had to take in a little bit of retail therapy!
Havelock North had an array of rather cute boutiques and I had a great time wandering through their beautiful wares. After being on the hunt for an art-deco era bar cart for a while, I cut my losses and picked up this mirrored tray stand at one of the shops.
Here is a sneaky-peek how i'm styling it currently:
As you can see my hydrangeas are STILL blooming..
Eventually i'd like the top and bottom to have an array of my crystal decanters, cocktail bits and pieces and whiskey glasses, but having quite a few little people running around the place these days I may just keep them away until everyone is a bit older!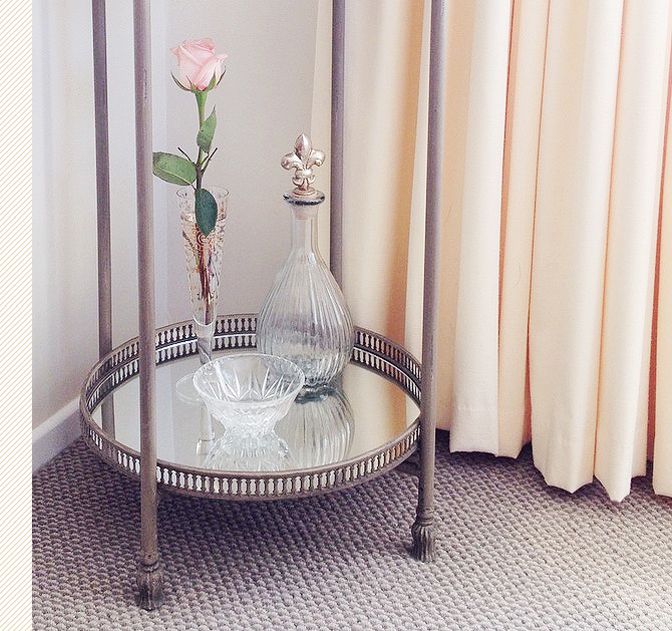 Thanks to the husb for my Valentine rose.. it's like he knew I needed a third item to make the look complete!