One must always need a platter for soirées – something to arrange the fancy cheeses, nibbles and the like on. By day this platter can be used as a uniting point of any table surface with a vase or two, but by night break this gal out for the ultimate in sophistication – gold and marble has never looked so good.
I cannot take credit for coming up with this rather lovely project. This has by far been the easiest and quickest project I have done in a long LONG time, and all the credit must go to Emily Henderson.
Here is my twist on her DIY gold and marble cheese plate she posted last week:
My DIY marble platter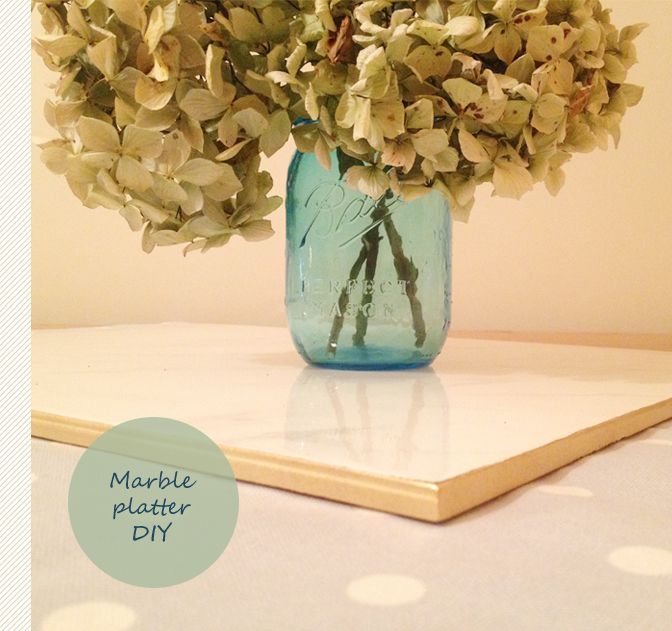 Step One: Take a trip to a tile warehouse (I didn't make a special trip, I was in there for official parentals new house business), and select a marble tile.
This one cost me $6.23 and is about 350mm x 550mm.
Step Two: Tape the pretty side of the tile off, and spray-paint the tile edges gold. This is me being lazy, as I clearly did not follow the original instructions from the tutorial where it said to affix painted gold doweling to the sides to edge it. Do this if you want it, but I didn't really think this detracted from the overall look at all.
Clearly I skipped this bit because I am somewhat rather a rebel. No really, I didn't actually have any doweling so that made the decision easy!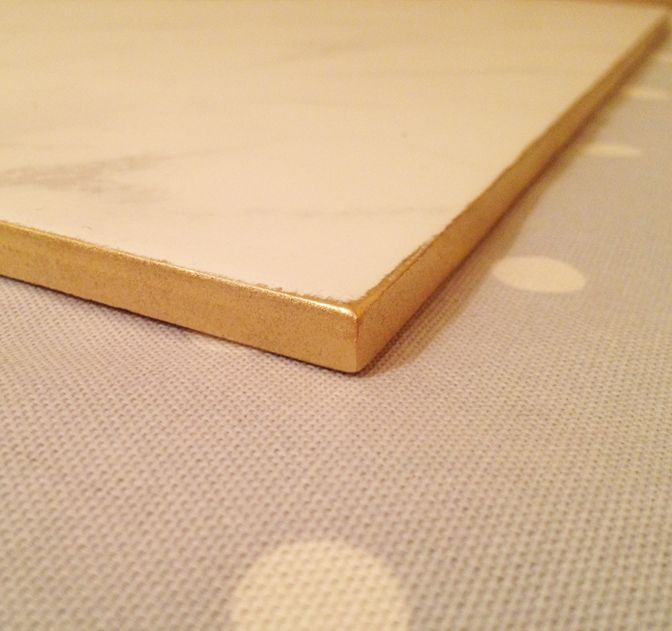 Step Three: Leave to dry and do another coat to make sure its ultra shiny and metallic-like. Take extra care when peeling off the painter's tape, you don't want pesky paint peaking out over your beautiful marble! *ahem*
Step Four: Voilà! Sit back and admire your swish new gold edged marble platter!