Amongst my last minute Christmas shopping last year I came across the wonderful animal prints by Kiwi artistEvie Kemp. A trained designer and illustrator from Auckland, Evie has created a variety of colourful prints featuring not just birds as below, but other creatures with strong personalities too.
Images courtesy of Evie Kemp.
I love how Evie's prints are so bright and visually engaging – they sure add a certain liveliness to any space! I don't know what it is right now with bird prints – but I really feel they are doing their thing at the moment with interiors!
So of course I had to leave with these…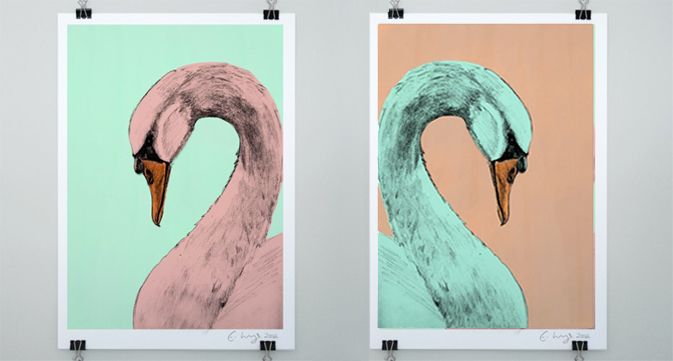 Images courtesy of Evie Kemp.
I bought these two above in A3 as I had an ideal pair of gold frames lingering in my home from a school fair a few months back. My pair of swans now live in the hallway, watching over the cat tripping in and out of the cat door.
With Evie Kemp's artwork featuring in a range of stores throughout NZ you will have trouble leaving with just one print. Not just content with my swans, I even left with a budgie and cockatiel for one of my friends, and she was delighted!