As mentioned a few weeks back, I am about to get cracking reupholstering my 1950s pair 'o chairs. After a lot of scouting around and researching the different types of durable upholstery fabrics, I have settled on a heavy-weight velvet fabric called 'Zenga' from Charles Parsons.
There are so many fabric weights and patterns out there, I have to thank ES Design for helping me streamline my decision! I wanted something relatively easy to do, so my love for geometric pattern was scrapped, and it was recommended to go for something plain and in a darker shade.
Velvet upholstery inspiration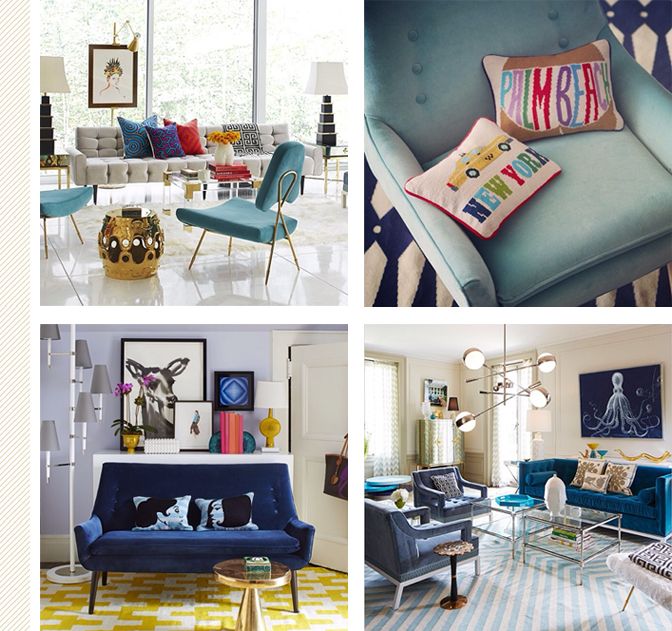 Images courtesy of Jonathan Adler via Instagram
The velvet fabric featured in the photos above is luxurious and textured, and i'm just swooning over the aquamarine tones Jonathan Adler used! This fabric style will definitely make my chairs cosy and current, and will last for many years of wear and tear.
Now bring on my upholstery course in July, so I can order my fabric and get cracking! I can't wait to show you my progress, and hopefully it all works out well. Excite!