How cute are these dotted designs below? I think it must've been Designlovefest that first got me hooked on gold polka dots. I've had their gold confetti pattern on the background of my iPhone for ages now, and from that it must've latched onto my subconscious!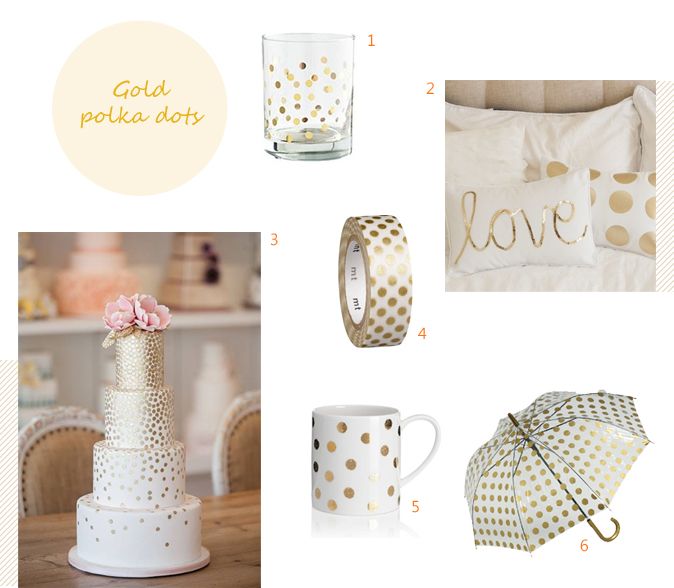 1. Glass tumbler 2. Cushion set 3. Wedding cake 4. Washi tape 5. China mug 6. Umbrella
I can see that mug appearing in my kitchen cupboard as well as the tumbler (heads up guys, it's my birthday soon!) and some cushion covers like the above wouldn't be too hard to make.. a rainy weekend project perhaps? The spotty brolly would definitely add a little glam to your drizzly day, and I envisage the tape beautifying any gift-wrapping so that's a cheap and easy must-have!
And oh, that wedding cake.. let's just say if I was going to renew my vows it might have to be something like this! Swoon!
See how I clearly justified purchasing everything above? Terrible! Don't worry, most of the time I just look!